Technology
Best Gaming Apps to Color by Number for Hours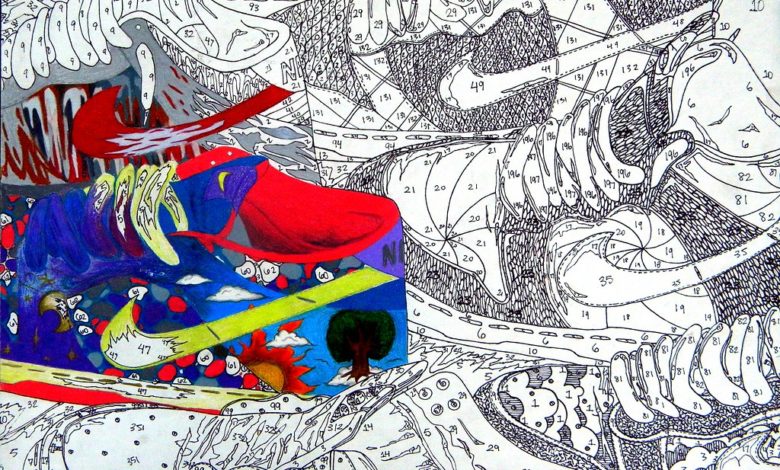 Color by number is quite enjoyable and an excellent way to have a colorful photo gallery. You do not need to figure out the color blends because they are already pre-defined for you. Check out the picture number, then you choose the color represented for the digit.
Many fascinating game apps are easily accessible and available for download through android devices. The apps are beneficial because they enable gamers to relax and release any form of anxiety while having fun.
Here are the best gaming apps to color by number. You will play for hours without getting bored.
Color by Number Pixel Art
The app is the top trending with a wide range of coloring pages. It has various color objects like Mandalas, flowers, birds, places, sweets, patterns, unicorns, just to mention but a few. All the pixel artwork comes in 2D and 3D arrangements. The game app has a special pixel art camera that can change your photos and selfies into beautiful pixel art. Furthermore, the pixel art uses the magic wand and color splash for you to paint by numbers very fast. Its incredible 3D artworks coloring objects render you a fun and engaging coloring experience with pictures of any taste and color.
Unicorn Color by Number
Making up-to-date masterpieces of digital art has become simpler than ever. Gamers now enjoy painting with the unicorn coloring book. Take a break from the skirmishes of life and complete a unique, stress-free picture. You don't need to be an expert to play because the game is so easy.
Unicorn color by number helps you develop fine motor skills. It further enables you to record, watch and share short time-lapse videos with friends on social media platforms like Facebook, Twitter, and Instagram. Become the master of your mind through a relaxing unicorn gaming app.
Cross-Stitch Color by Number
Cross-stitch patterns on your device without the risk of pricking a finger. There are over 100,000 diverse style patterns to select. With cross stitch, you will significantly improve your concentration skills while having an enjoyable time. The game is played by putting the colored cross stitches in their right place while watching your needlework. The game is suitable for all the gamers who wish to have fun while drawing and coloring.
No. Draw- Colors by number.
Draw is a coloring game app that allows you to engage in enjoyable pixel artwork. The game has various categories with your favorite images. The images relate to fashion, food, animals, people, and nature. Number draw's color app also enables you to get daily new materials for coloring.
Voxel 3D with Pixel Coloring Book
Voxel is an elegant paint by number game app. The game has many new images that come in 2D and 3D outlines. Voxel allows you to pick your desired theme pages of emojis, ocean, food Unicorns, and other elegant coloring pages. The game app offers detailed graphics to players and valuable tools that enhance your creativity.
Happy Color
This game is slightly different from the other android gaming apps. The reason being, it does not have any pixel artwork. The player follows the numbers and fills the right color in them. There are a variety of 2,000 free photos that are daily updated. The most exciting part of this game is that it allows gamers to participate in painting competitions to meet with the other fans and test their art abilities.
Tap Color
Tap color game app offers the best way to color by number and keep yourself calm. The game is beautiful and has classy photos. All drawings are positioned in multiple sections for players to access their preferred sketches easily. Options such as unique selection, hints, zoom, and autosave are available to enhance your coloring techniques.
No. Pix – Pixel Art Coloring Book.
With over 20 categories, this game app is the perfect choice for pixel art lovers. There are more than 1000 pictures to choose from and the images are either easy or hard. The app makes coloring more fun by giving you valuable tips like auto-locate features, zoom images, and the pixel art camera to get colorful images.
Color by number game apps is the best way to relieve your daily pressure. Gamers engage in a mind-blowing and intriguing coloring experience that lifts their concentration and creativity skills. All the stated game apps are the finest to enjoy during your free time. They keep you occupied in your day-to-day life and create no room for stress and other mind distractors that might come your way.