Business
The Process Behind Building A Website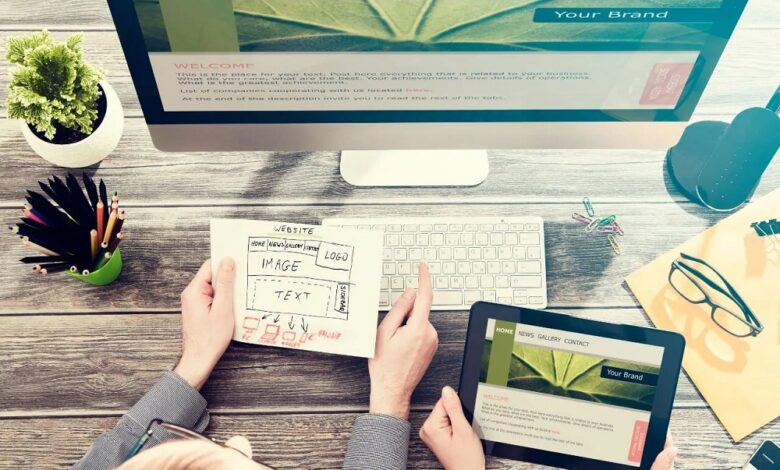 All the brands in today's time have a presence on the web. With the evolutionary internet services, getting everything online has become a boon and a curse for almost all categories and industries. Having an online presence has become necessary for all brands, as it provides a sense of trust and belonging between the brands and the consumers.
Let's understand the various steps involved in designing and developing a website, from creating a website to planning to launch it.
Planning
The first step in building a website is planning. This involves deciding on the purpose of the website, its target audience, and the features it will offer. Always be prepared with the budget limits, specific timelines, and, most importantly, the content to be included on the website.
Selecting the Domain Name and Hosting Provider
Once a set plan is in hand, it's time to choose a domain name and a suitable hosting service. A domain name is the URL, also known as the website's address. It should be memorable, easy to spell, and relevant to the brand or business. Hosting is a service that stores website files and provides an online presence. There are many hosting providers to choose from depending on your needs.
Website Design
The website's design is crucial and the most integral part of it. A well-designed website should have a visual appeal to it. It should be visually appealing, easy to navigate for the audience and, most importantly, responsive. It should also reflect the brand or business's values and message. You can design the website yourself or hire a professional web designer to create a custom design.
Content Creation
Content creation is an essential part of developing a website. You can write the content and make or download relevant images or videos yourself, or you can outsource these tasks to an agency. It is also advisable to develop interactive features like forms or quizzes to keep the audience engaged. The content should be high-quality, informative, and engaging from the perspective of your target audience.
Website Development
With the content in place, it's time to start building the website. This is the most critical step, the coding of the website. It can be done with the help of HTML, CSS, JavaScript, and other languages. Website security and speed performance optimization also fall among website development tasks.
Testing
Before the website's launch, it must be tested thoroughly on different browsers and devices to ensure it's functional and error-free.
Launching
Launching the website involves uploading the files to the hosting service and making the site publicly available. Promoting the site on social media and other channels is essential to attract visitors and generate traffic.
To sum it up, website build is a multi-step process, and to ensure your brand has a website that is easy to navigate, visually appealing, responsive, secure, and optimized for speed, it is advisable to hire a web design agency, such as Altlier. They have a range of web development and design and content creation services catering to all kinds of brands.