Business
Sourcing Packaging Supplies From Manufacturers – What Should You Know?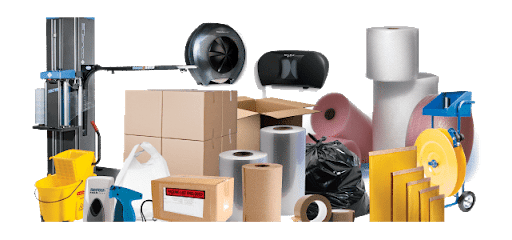 Is your sourcing team busy scouring the industry for the best packaging and shipping supplies? As a new business owner, you would have realized that how challenging the whole sourcing process could get. On the one hand, your packaging supplies and shipping supplies should be of good quality and on the other hand, they should be affordable too. To make things even more challenging the cost of the shipping supplies fluctuates from time to time.
You will be able to minimize all the challenges in the shipping supplies sourcing process by sourcing them directly from the manufacturer. For example, let us assume that you need to source fire retardant corrugated boxes; you could find suppliers who source from the manufacturers and resell it to you. When you take this route, your supplier will obviously be adding a margin, which will immediately increase a certain percentage of the total cost of the fire retardant corrugated boxes that you are ordering. Instead of going through this agent, if you could get connected directly with the manufacturer don't you think you will get better prices? Yes, of course you will be able to save a considerable amount of money when you source from a manufacturer.
However, the challenge is that not all the manufacturers sell directly to their customers. Only certain manufacturers are direct distributors. You may need to invest time to find such direct distributors to order your wholesale bags or fire retardant corrugated boxes or other such supplies. Given the benefits, it is worth investing your time in such a sourcing plan.
Another real glitch in this route could be the minimum order quantity requirements posed by the supplier. Manufacturers will be willing to entertain your order if your order volume is of considerable size. There is no rigid figure in the industry when it comes to minimum order quantity. You may need to explore and try your luck to find the suppliers that are willing to consider your orders.
Standard sized shipping supplies vs custom manufactured shipping supplies is a distinction that is worth considering when finding a direct distributor. Custom packaging supplies will help you get the exact measurements that you need for your products and this will also help in reducing your packaging and shipping expenses on the long run. Is there a manufacturer that takes up custom shipping supplies orders? It is relatively easier to find companies that sell standard or regular packaging and shipping supplies when compared to custom packaging solutions. There are of course a number of such suppliers in the industry and you just need to ensure that you are looking for them in the right places.
Do not worry; all these concerns raised here are not to discourage you but to make you better prepared for the challenges. There are a good number of suppliers that you could consider that will check all the above boxes. Keep looking for the right manufacturer supplier until you lock upon one.