Business
How to Make Car Insurance Accident Claim Without Driving License or RC?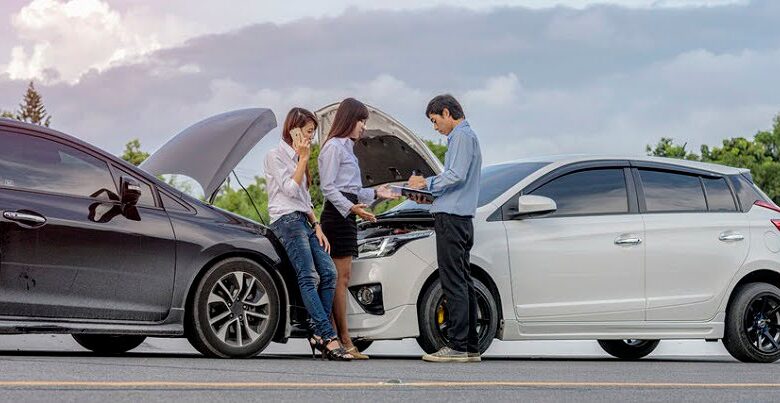 Car Insurance is an important financial tool that can help manage difficult situations like accidents or mishaps to you or your car. There are two broad categories of car insurance policies available – Third-Party Liability Insurance and Comprehensive Car Insurance.
While a Third-Party liability-only policy offers coverage from damage to a third-party person or property, a Comprehensive Policy includes damages to self and own car too. You can choose to buy a car insurance policy based on the kind of coverage you need. The process of buying car insurance online is simple and hassle-free.
When you purchase a car insurance policy, among other things, it is important to check the claim settlement ratio and process of the insurer. Large insurance companies have a good track record of settling claims and offer various add-ons to help you get maximum protection on your car. For example, the Tata AIG car insurance claim process is highly transparent and hassle-free.
Usually, when you file a four-wheeler insurance claim, you are required to be in possession of your driving license and registration certificate of the car. But what if you lose your driving license and/or RC? Can you still file a claim for a car accident? The answer is YES. Here is how you can do it.
Car Insurance Accident Claim Without Driving License or RC
While car insurers insist on a valid driving license and RC to honour a claim, there are various scenarios where you can file a claim despite not having these documents with you. Some examples of such scenarios are:
You have purchased a car for the first time and are learning to drive
You have employed the services of a driver to drive your car
Your license/RC papers are lost or stolen
In such cases, you might be able to file the no driving licence accident claim or car insurance claim without RC by submitting the documents requested by the insurer. Usually, the insurer specifies the terms and conditions of honouring claims if the insured does not have a driving license or RC. Hence, before you buy the policy, it is important to go through the policy wordings in detail. You can also talk to the customer service team of the insurance company and check the process of filing claims without these documents.
The Loss of License/RC Add-on Cover
Add-on covers are available with comprehensive four-wheeler insurance plans. They allow you to extend the scope of your policy by paying a nominal amount. Many insurance companies offer the Loss of License/RC Add-On Cover to help policyholders file a Car Insurance accident claim without having these documents with them. Most insurers offer add-ons via their websites. You can log in to the website of your insurance provider and check the same.
Some Points to Keep in Mind if You Lose Your License or RC
Your driving license and RC are important documents. Hence, if you lose them, keep the following things in mind:
Visit the nearest police station and file a report about the loss.
If your four-wheeler is under a loan, then ensure that you inform the financial institution from where you have taken the loan and get a NOC.
File an affidavit with all the details of your car.
Visit the Regional Transport Office of your area and apply for a duplicate RC and driving license by filling out the required form and attaching documents like the FIR.
Pay the specified fee at the RTO for the issuance of duplicate documents.
Collect the acknowledgement slip from the RTO.
Summing Up
The RC holds information about the registration of your vehicle. The driving license is a necessary document for driving a vehicle. Hence, if you lose these documents, it is important to take action immediately. If you meet with an accident and don't have your driving license or RC, then the terms of the policy will determine if the insurer will honour your accident claim. Hence, make sure that you check this aspect before buying the policy. Good Luck!