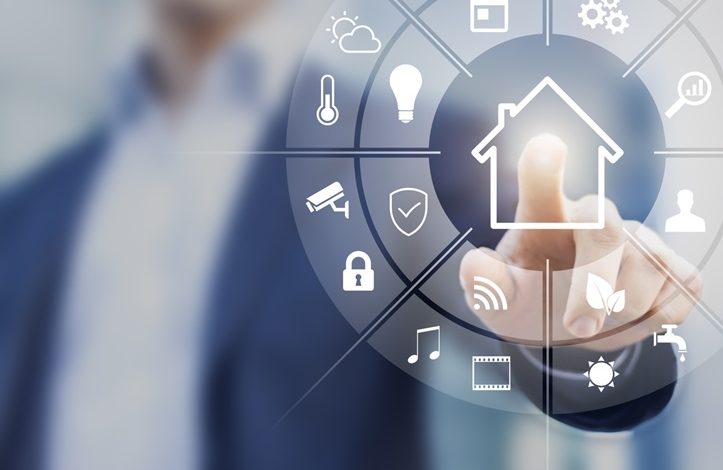 What if we told you that all electric devices could connect to the internet? We aren't talking only about smartphones, tablets, laptops, but every appliance in your home, including windows, window blinds, speakers, cameras, lights, doorbells, cooking devices, and more.
Whether you want to make your life easier or save on utility bills, using smart products is an investment in the new millennium worth considering.
Making your home more energy-efficient will also save significantly on energy bills.
What Is Home Automation?
Home automation is a system that automates your home appliances for easy control with a simple push of a button. The options for automated devices depend on the purpose of the machine or gadget—some controls allow you to turn an appliance on and off, but others are customized for additional features.
Like most homeowners in Dallas, Texas, you probably live with some automated devices already, such as heating and cooling devices, thermostats, alarm systems, lights, and windows blinds. All these devices make your life easier.
Whatever your needs and preferences, now is an excellent time to consider further home automation, from window shades and blinds to cameras, lights, kitchen gadgets, locks, and smoke detectors. Almost every device in your home can be automated, and, technically speaking, any device that can connect to Wi-Fi also counts as automation.
Home automation works through three functions–scheduling, self-learning, and remote control. Schedules are simple controls you can create yourself. You can set your cameras to start recording when you leave the house or turn off the lights at specific intervals.
Self-learning makes your home feel smarter. Once you set up the camera, the device will learn when to turn on and start recording. Most devices rely on your smartphone and execute actions accordingly.
The advanced remote control function allows you to control your devices when you aren't around. You can use an app on your cell phone or laptop to control the different appliances in your house (even when you're on the other side of the world).
Benefits of Smart Products
Smart home technology is amazing, but are there significant benefits that justify this kind of investment?
Everyone loves the convenience of being able to control the electric appliances in the house, playing their favorite music, and controlling the lights. However, there are far greater benefits of home automation, including energy efficiency, cost efficiency, and ease of access.
Energy Efficiency
One of the most impressive benefits of implementing smart home technology is an even more energy-efficient house. With home automation, you can turn on the air conditioning before you come back from work, program the lights to turn off when you leave the house or set the security cameras to record when you leave the premises.
Cost Efficiency
Another benefit of smart products is that you can save money long term. If your utility bills are high and you are looking to cut down on monthly energy costs, home automation is a solution worth considering. Home automation can help to significantly lower your Oncor Energy bill by utilizing smart products such as a programmable thermostat or smart lighting.
Ease of Access
Maximizing accessibility is another major advantage of smart products. Smart locks mean you don't have to rush home to lunch to check whether you locked the doors.
There are also many benefits for seniors and people with disabilities. When someone is at the front door, hearing impaired residents will receive a notification that someone is outside.
You also gain access to world-class security, improved safety, and collated home management insights.
Most Cost-Effective Smart Products
If you want to upgrade your home, there are many cost-effective smart products to add to the list, including smart speakers, video doorbells, vacuum cleaners, lighting, thermostats, and security cameras.
These smart products can make life better in so many ways. When it comes to cost-effective smart products, some of the best options are:
Smart plug ($20 or less)
Smart motion sensor ($20-$30)
Security cameras ($20-200)
Smart speaker ($40-$50)
Smart color light bulb ($50 or less)
Smart door lock ($100 or less)
Smart home alarm kit ($100-200)
Smart thermostat ($200-$300)
It is by no means an exhaustive list, and there are many options within each category to automate your home, increase security, and save on energy bills.