Business
TOP TIPS FOR BOOSTING YOUR ELECTRICAL BUSINESS AND STAYING COMPETITIVE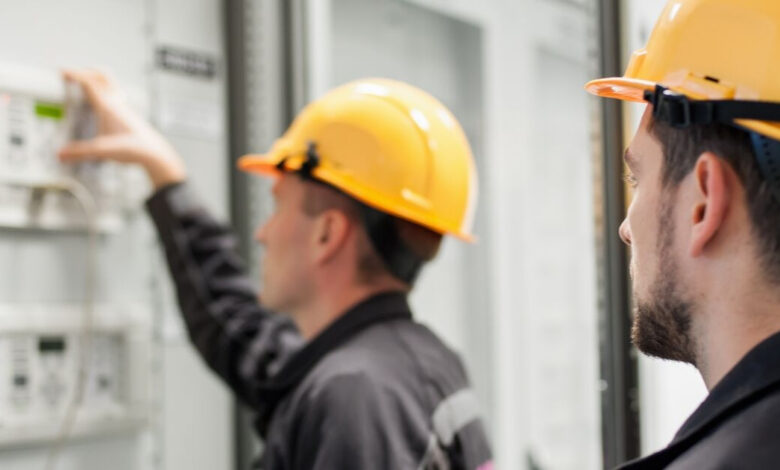 The Bureau of Labor Statistics predicts that between 2019 and 2026, there will be a 9% increase in the number of electrical contractors employed, but the electrical business is challenging and competitive. A robust electrical business plan and efficient marketing techniques are essential for staying competitive. When developing a business strategy for your small electrical company, it is crucial to consider successful marketing strategies. It helps you improve your internet presence while attracting more potential clients.
A strong contractor marketing strategy is the best way to expand a small electrical business. Here are some tips for small business marketing that will help your electrical company succeed.
Invest in electrical service technologies
Although an electrician salary differs from region to region, electricians who prioritize electrical service technologies attract more clients thanks to high customer satisfaction rates. Electrical contractor software streamlines daily tasks like scheduling, dispatching, and billing. With such technology, electrical engineering service providers can efficiently and accurately manage their heavy workload, increase customer satisfaction by automating many repetitive daily tasks, and communicate instantly with mobile engineers.
Build a strong brand
Building and maintaining a strong brand is crucial in light of this. It demonstrates exactly what your potential customers can anticipate from you. A good brand makes an excellent initial impression on your audience and makes you stand out from the competitors. Here are some steps for building a strong brand:
Determine your target audience.
Create a brand mission statement.
Establish a brand message.
Integrate your brand into every detail of your business.
Create a good electrician website
Designing a website is crucial because it affects how a potential customer perceives your brand. The first impression will either persuade them to stay on your internet page or to leave and visit a competitor's page.
A survey revealed that users make decisions about your website in about 50 milliseconds. Furthermore, 38% of visitors will leave a website if the design or content is unappealing.
Keep your potential customers on the page with a good website design for your electrical business. Make sure your website is built with expansion in mind. The internet landing page should be eye-catching, quick, adaptable, and targeted.
Focus on local SEO
After creating a user-friendly website, it's time to rank your electrical company's website online. In other words, when users enter relevant keywords to find electrical services or products on your website, they will immediately notice it. In this case, local SEO (search engine optimization) is essential for improving your electrical contractor website's potential to rank locally on Google search engine result pages (SERPs).
Post blogs
The real impact of content is measured by how many people visit your website or read your blogs. The secret to raising your company's Google rating is consistent blogging with excellent images. The major goal of incorporating blogging into your electrical marketing strategy is to publish interesting, relevant information on your website regularly.
The takeaway
The electrical business is highly competitive, but you can stand out with effective business strategies.