News
Offering Products Is Better than Services for Your Photography Business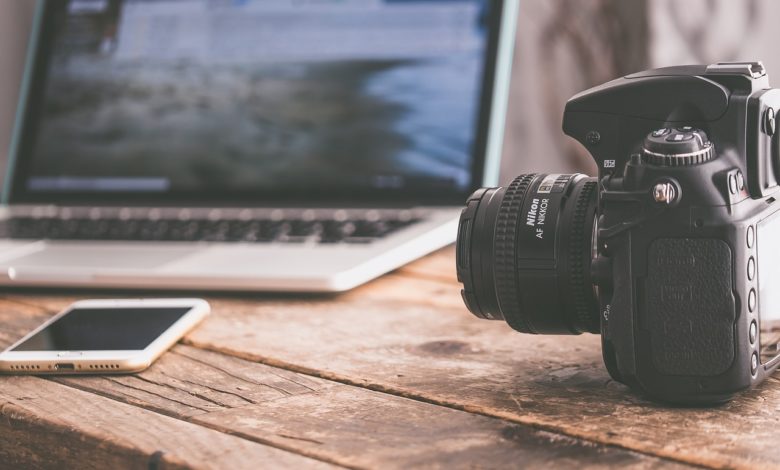 Thanks to rapid advances in technology, few hobbies have become as popular today as photography. And even though smartphones are some distance from the capabilities of professional camera bodies and lenses, the barrier to entry has never been lower.
Due to this increased accessibility, more people are now seeking to follow their passion and turn their photography hobby into a business. This can work out, but results often tend to be a mixed bag of success and frustration.
There's far more competition to deal with now as the field has become broader. Relatively easy methods of earning money, such as licensing stock images, are paying too little. A better solution might be turning your photography business in the direction of selling products instead of services.
Running out of time
It's easy to understand why anyone might want to make a living off photography. It's fun and stimulating. It lets you mess around with the latest amazing gadgets and offers opportunities to travel and meet people. Doing something you love may not be a formula for success, but doing the opposite is guaranteed to burn you out.
Yet, most photographers turn to entrepreneurship because they enjoy the act of shooting. And the reality of running a business is very different.
You have to pitch yourself to prospective clients and get into creative discussions with existing ones. You have to spend time editing images and balancing books.
Optimizing your workflow helps. The best cloud photo storage solutions don't just offer bandwidth and capacity. They help organize your images. Paying for professional editing services takes that task off your hands. So does hiring assistants.
But there's a limit on how much time you can save this way. And it takes you further away from doing the actual photography work that you love.
The cause of conflict
Even as you hustle to land more gigs and save time, you're actually tackling the symptom instead of the root cause.
The problem is that wanting to do photography yourself means your earning potential is constrained by how much time you have. You're essentially exchanging time for money. It's the same income-generating model that employees follow, except that you enjoy what you do and have more autonomy.
That's not a problem if you have a high enough reputation in your community to justify charging more for each job. Some combination of quality work and warm referrals from satisfied clients can get you there. But that's bound to take time.
At some point, photography entrepreneurs will realize this. And they either put their heads down and toil for years in the name of passion or resign themselves to giving up more control over the tasks they enjoy.
Changing your model
This conflict doesn't have to be resolved by choosing to sacrifice your passion or your ability to bring in more revenue.
Like any good entrepreneur, a large part of your job lies in figuring out how to make your business work better. That means constantly tinkering with your model.
If the problem with the model is that time places a constraint on your value proposition, which is photography services, you have to change it. Offer products instead.
Making a photography-derived product, such as a printed T-shirt, mug, or calendar, requires a one-off exercise of your creativity. After you make the design, multiple products can be manufactured and sold. It scales your profit without imposing further demands on your time.
Even better, you don't have to stray from your core competency. You have to network with local suppliers who can produce the goods at a standard you find satisfactory.
Sell products to survive, build up your reputation, and you can continue to focus on quality over quantity in terms of providing photography services.