Technology
Is it Profitable to Venture into a Reseller Hosting Business? Explore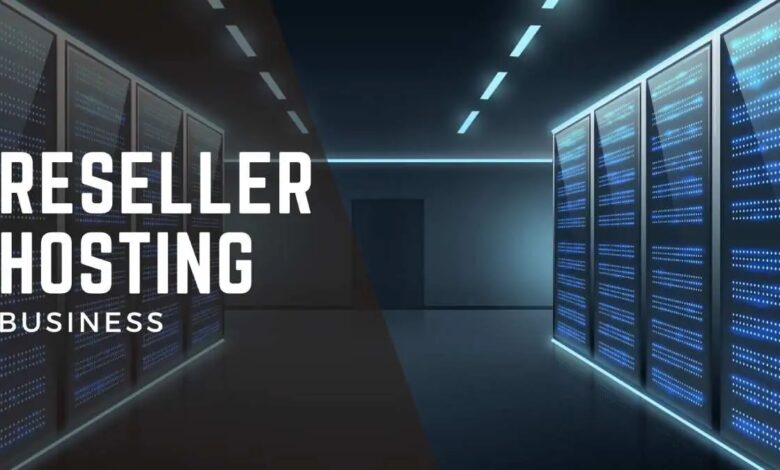 In recent years, Reseller Hosting has become a popular business model for entrepreneurs looking to start their own web hosting company.
Reseller Hosting is a type of web hosting service where an individual or company purchases a hosting plan from a web hosting provider and then resells portions of that plan to their own clients. The reseller buys hosting resources, such as disk space and bandwidth, from the provider in bulk and then resells them in smaller packages to their clients.
Reseller Hosting is often used by web designers, developers, and entrepreneurs who want to offer web hosting as an additional service to their clients. Herein, the reseller can create their own hosting plans, set their own prices, and manage their own customers, while the web hosting provider handles the technical aspects of the hosting service, such as server maintenance, security, and software updates.
It can be a good option for those who want to start a web hosting business but do not have the resources or expertise to set up and manage their own servers. It allows individuals and companies to offer web hosting services under their own brand name without having to invest in expensive infrastructure or employ a dedicated IT team.
But is Reseller Hosting a profitable venture? Let's explore the pros and cons of Reseller Hosting and determine whether it's a good business opportunity.
Pros:
Low startup costs: One of the biggest advantages of reseller hosting is the low startup costs. Reseller Hosting plans are generally much cheaper than dedicated or VPS Hosting plans, which means that entrepreneurs can start a hosting business with a small amount.
Easy to set up: Reseller Hosting is also relatively easy to set up. Hosting providers often offer white-label reseller plans, which allow resellers to rebrand the hosting service as their own and set their own pricing. Many hosting providers also offer pre-configured websites and billing systems, which makes it easy for resellers to get started quickly.
Flexibility: Reseller hosting is a flexible business model that allows resellers to customize their hosting plans to meet the specific needs of their customers. Resellers can set their own pricing, disk space, bandwidth, and other parameters, which gives them more control over their business.
Passive income: Once a reseller has set up their hosting business, they can earn a passive income by simply maintaining their customer base. As long as their customers are satisfied with the service, they will continue to pay for their hosting, which means that the reseller can earn a steady stream of income without much effort.
Cons:
Limited control: Resellers might have limited control over the hosting environment as they are dependent on the hosting provider for server maintenance, upgrades, and security.Meaning, they may not be able to provide the level of service their customers expect.
Technical knowledge: While Reseller Hosting is relatively easy to set up, resellers will still need a basic understanding of web hosting and server management. Resellers will need to be able to troubleshoot customer issues, configure email accounts, and perform other technical tasks.
Support: Resellers are responsible for providing support to their own customers, which can be time-consuming and challenging. Resellers will need to have a good understanding of the hosting environment and be able to provide timely support to their customers.
Conclusion
Venturing into a Reseller Hosting business can be profitable if you can attract customers and effectively manage your costs. By offering hosting services to clients under your brand, you have the potential to generate recurring revenue and benefit from the growth of the web hosting industry.
However, ensure that you choose an established hosting provider like Bigrock. They offer a range of benefits like instant provisioning, an easy control panel, domain services, email services and 24/7 support.