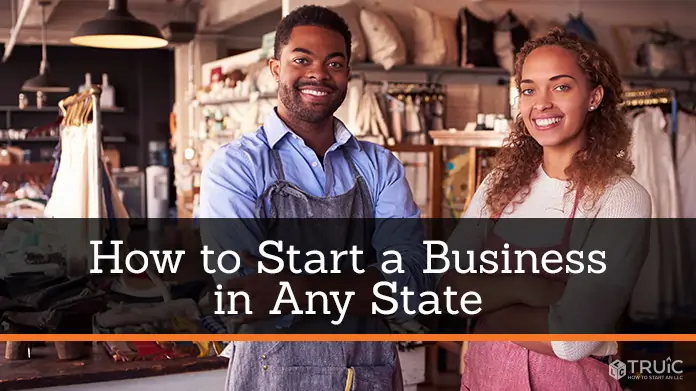 If you feel that it is the right time to make that next step in your life and invest in yourself, then starting your own business is the ideal choice. However, not all businesses are successful and there is a strong possibility of failure if you aren't aware of all the necessary steps to follow before launch.
TRUic is the company that can stand by your side throughout the process and makes sure you are fully ready to get your business off the ground. But what are the basic steps that you should take into account?
It might sound like an easy step but it is one of the most vital ones. There are millions of businesses out there that are your competitors so you need to have an idea of something that will be an essential service, something innovative, or a classic idea. Not all businesses succeed because they don't take the above into onsideration. The main things to be considered are:
What is your target group?
Who are your competitors?
How will you differ from them?
When starting your own business it doesn't essential neeed to require a large amount of money. The most important factor is to have a clear plan of how you intend to invest in it. This plan must include the one-time startup cost of the business like licenses, equipment, insurance, and the opening event. You must also plan for the expenses of the next twelve months like the rent, the supplies, or salaries. 
This is one of the crucial steps. Your business entity is the one that affects the name, its liability, and its taxes.  Some of the structures are:
Sole proprietorship

Partnership
Limited Liability Company
If you don't know what is the perfect structure for your business, you can start with an initial plan and then switch according to your needs. 
Choosing the right name for your business is of great importance as it will reflect the services of the business. When you find the ideal one, make sure it is not trademarked or in use by other businesses. After that, you have to register the name. If you choose a sole proprietor structure then the name can be registered with your state or a county clerk. However, if it's a corporation, an LLC, or a partnership business then the name will be registered after the paperwork is filled. Make sure you register the domain name too.
Depending on the services of your business, there will be a necessity of obtaining permits and licenses. The two main factors are the type of business and where it is to be located. Make sure you pay extra attention to the paperwork ao that it is a legal entity before starting to operate.
The basic tool of a successful business is its accounting system. It is the one that creates and manages your budget, files your taxes, sets the price and rate of the products. If you believe that you are not able to handle this work on your own, then it would be a good idea to hire an accountant and make sure that you also choose the appropriate accounting software for your business. 
Business Banking and Credit Accounts
To keep your personal assets safe, you should have a separate business account. This way you will be able to make the accounting and tax filing easier and it will help you keep your personal and business expenses organized. The only other thing you need to do is to get a business credit card. 
The structure of your business will define the type of insurance you need to have. There are three common types that you can keep in mind:
General Liability Insurance

Workers' Compensation Insurance

Professional Liability Insurance
Before choosing the appropriate type for your business don't forget that each State has different workers' compensation for your employees. Business insurance is necessary because it can manage difficulties as well as finding new ways of growing and developing your business.
Web Presence and Promotion of Business
A key tool for a healthy business is to be present both in real life and have a digital presence. A professional website as well as the profiles of a business on social media can help to showcase your work and attract many more customers. Here are three basic online promotion steps:
Social Media Profile (Facebook, Instagram, Twitter, LinkedIn, etc).

Accounts on review sites (Google Reviews, Yelp, etc).

Local Google Profile
After creating your business profile on the Internet; the next step is to find the proper Marketing Plan that will be changed according to your business needs from time to time. As long as you keep being creative your business will never stop growing.
Conclusion
A start-up business is a great experience and demands dedication and hard work. TRUiC is the company that will be there to support you and help you find ideal solutions. Success doesn't come overnight, but if you have the determination and right partners then everything will work out and success will follow. Be sure to visit their site to learn more about startups.