News
How to Apply for a Personal Loan in PNB?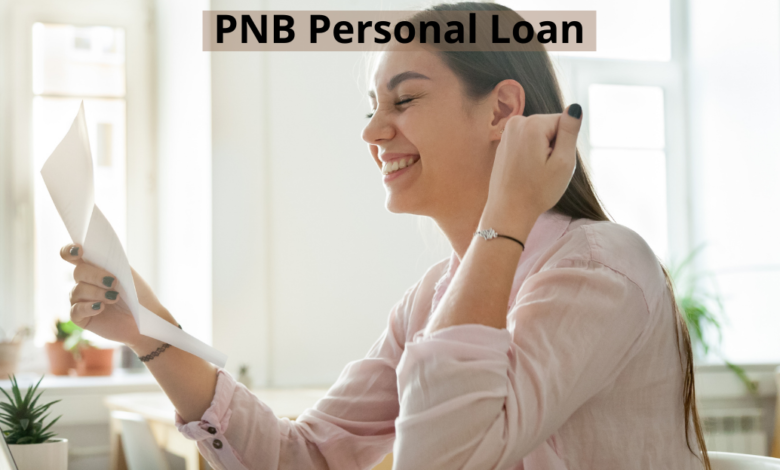 Punjab National Bank is one of India's first nationalized banks that enjoy widespread public support throughout the nation. The bank offers a wide range of trusted services including banking and financing. You can apply for a big-ticket personal loan from PNB to meet your financial needs. They offer unsecured personal loans at attractive interest rates with zero restrictions on end use. You can easily apply for the loan by visiting their branch or through their money loan app.
With digital lending technology, PNB too has offered easy online loan to its customers. You just need to have an account with the bank and you can apply for a quick loan through their online services. Today, there is no need to visit the bank and submit a ton of paperwork to get a personal loan. Their PNB money loan app has made it possible for customers to apply for quick finance from anywhere.
Read on to know more about PNB personal loans and how to apply for one.
What Are the Eligibility Criteria for a Personal Loan in PNB?
PNB offers easy personal loans to its eligible customers.
If you are a permanent employee at a Central or State Government organization or you work at a reputed company or Institute with a stable monthly income, and have your savings or salary account with PNB then you are eligible for PNB personal loan.
If you have maintained your salary account with PNB, then the bank might offer easy and pre-approved personal loans.
LIC agents below the age of 60 years with 5 years of agency experience, who draw a regular and stable income and has a savings fund account with PNB can also apply for a personal loan.
Reputed professionals like Doctors or CA who have an annual income of above Rs. 5 lakh can also apply for a personal loan at PNB. However, you must be able to furnish the ITR reflecting your income for the past 2 years.
Features and Benefits of Applying for a Loan in PNB
Here is the list of features and benefits that you will get when you apply for a loan on PNB:
Favorable interest rates.
No collateral.
Flexible choices for repayment.
Loans are offered for a range of requirements.
Minimal Documentation.
Rapid processing and disbursement.
What Documents Should I Keep Handy While Applying for a Personal Loan in PNB?
You simply need to provide the following documentation if you are applying for a loan on PNB:
Completed loan application form with a passport-size picture.
In the event of Military/Para Military, you will need to provide identification proof with a unique identification number.
Age Proof
Income Proof
Education Qualifications Documents
Home and Office Address Proof
Form 16 and the latest Salary Slip, both properly, certified by the employer (for salaried employees only)
Previous three years' IT returns. (for self-employed individuals)
Any additional paperwork can be further required by the lender depending on the circumstances and your loan application.
How to Apply for a Personal Loan in PNB?
Follow the steps given below to have a seamless application process on the PNB loan app or website:
Visit the official PNB website.
Fill in the application form and check the details thoroughly to avoid any mistakes.
Once you have filled in all the necessary details, submit your form to the lender.
Post-submission of the form, the lender will review your application.
After that, you will need to submit some necessary documentation like your KYC documents and some additional documents asked by the lenders.
Lastly, PNB will process your loan application along with the documents, upon successful approval your loan amount will be deposited into your bank account immediately.
You can also apply for a personal loan with PNB by visiting the nearby branch of your lender. If you wish to apply for the loan via the offline method follow the steps given below:
Visit the nearest branch of PNB.
Fill out the application form manually.
A PNB representative will then come to you and explain to you the eligibility criteria for the loan, processing fees, and any other charges associated with the loan.
After submitting your application form now you will have to provide the necessary documents.
You will be provided an application reference number that you can use to track your loan application process.
On successful verification of the loan and all the necessary documents, you will have to sign the agreement, and your loan will be sanctioned immediately.
Conclusion
Punjab National Bank is a state-owned provider of banking and financial services in India that is well-known for its various banking services like personal, international, agricultural, and corporate. It provides the best services on its money loan app with unequaled features and advantages.
Whether a consumer needs money for house improvements, yearly vacations, or educational costs, PNB assists in meeting every financial need with ease. You can apply for an online loan, by visiting the PNB website or you can go the traditional way and apply for the loan at the branch.
PNB also offers many advanced features on their loan products. You can track your EMIs, outstanding balance, interest payouts, eligibility for top-up loans and more. Download the PNB app to know about these features.