Technology
Duplicate Content: Steps and Tools to Avoid It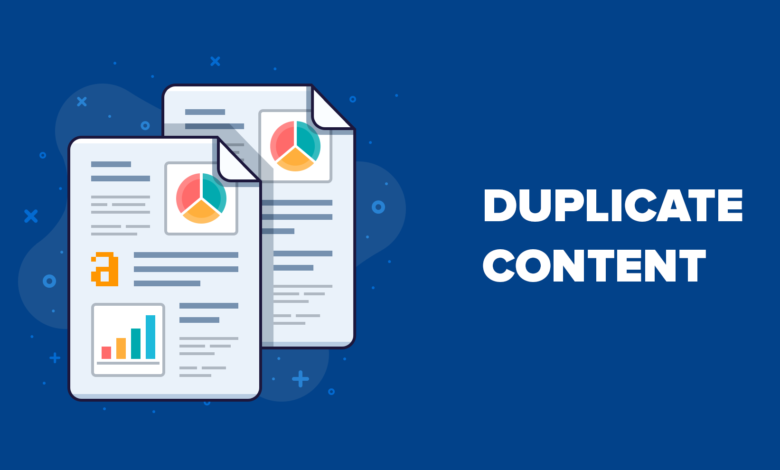 How has Google Defined Duplicate Content?
Duplicate content refers to the internet's contents on multiple locations, both on and off a site. It can often be found on a different URL and sometimes even on a different domain.
According to Google,
"Duplicate content generally refers to substantive blocks of content within or across domains that either completely matches other content or are appreciably similar. Mostly, this is not deceptive in origin".
Near-duplicate content refers to two pieces of content with only minor differences. They are similar to duplicate content but not quite.
But it is essential to differentiate between duplicate content and plagiarism. Plagiarism simply refers to wrongfully stealing someone's ideas or writing and using it in any article without proper citations. It is considered wrongful and illegal.
On the other hand, duplicate content is when similar content shows up on more than one web page. It refers to URLs that use the same content on both pages.
Now, using duplicate and copied content is wrong. The existence of both on the same website is potentially a dangerous thing for the website itself. But search engines usually evaluate the use of duplicate content and copied content differently.
Of course, having some similar content is natural and sometimes unavoidable (i.e., quoting another article on the internet). But a website's primary focus should be to avoid too much similarity with contents on other sites.
Types of duplicate content
Internal duplicate content is when one domain creates duplicate content by generating multiple internal URLs on the same website.
External duplicate content occurs when two or more different domains have the same page copy indexed by the search engines.
So how much of the content available on the internet is a duplicate?
According to a recent study, around 29 percent of pages had duplicate content in them. In another study, it was similarly found that almost 25 to 30 percent of the web pages consisted of similar content.
These are only a probable number of duplicate contents on a site, and the actual value might be a little more.
Know the process of identifying duplicate content
There are several tools available to help check for duplicate content. These tools check the given document against already published content on the internet in a short time. The comparison tool also highlights the contents shown as duplicate.
It provides the percentage of the content matches' other content available on other websites. These duplicate content checkers check the originality of the content that is being posted on the website.
It is not sufficient to do one time checks as other websites might copy at any given point of time. Hence, some of them also allow automatic monitoring of URLs every week to identify duplicate content.
Types of tools to detect and remove duplication
Duplicate content checkers:
They make checking content on other websites easy. A given document is compared to millions of others on different websites, and duplicate contents are spotted. They provide a detailed report of contents on other sites that match the given document.
When a large number of links from a particular site come up, it is a massive indicator that some of the content—that is a part of the original website—has been used. This kind of content is called scraped content. However, it may be true the other way round too.
It is widespread sometimes to write content similar to that of different websites. The best way to be sure is to visit that site and check the links. One may be surprised to find the contents of their blog posts appearing there.
Some of these tools also allow daily or monthly routine checks to ensure that a website's contents are protected. The owner does not have to worry about checking for duplicate content every month.
Using premium plagiarism checkers:
Premium plagiarism checkers usually check for plagiarism using advanced algorithms. Although their main goal is to check for plagiarism, they offer originality/similarity reports so that these can be used as proof if problems regarding content duplication come up.
They detect verbatim matches and paraphrased texts, allowing easy detection of sites where duplicate content is found.
Is there any particular duplicate content penalty?
Although there is no particular "duplicate content penalty," however, when duplicate content shows up, the website can suffer an inevitable loss.
When too many websites with similar content are found, SEO uses complex algorithms to group the various versions into a group.
The "best" URL in the group is sorted and displayed. Even though the search engines try to determine the source and display, the page with the original content may go down in the search engine ranking.
Know the process of removing the duplicate content
Often people believe that the process of removing plagiarized or copied content is not very easy. However, that's not at all true. Here are some ways to remove duplicate content:
Duplicate content can be removed by filing a request under the Digital Millennium Copyright Act.
Setting URL parameters and controlling how the Google search console uses them.
301 Redirect prevents pages from facing common duplication issues by preventing alternate versions from being shown in search results.
Although duplicate content can make a page's ranking go down, it does not invite actions other than if it intends to "manipulate search results."
Know the steps to check for copied content
Enter the content or the URL that is to be compared on the box given.
The tool runs a check on other websites. It comes up with a comprehensive report to show the amount of duplicate content available.
Click on the links to browse through similar pages.
Try to fix the given page or protect the page's contents from further harm with the tips.
Conclusion: Some Final and Crucial Takeaways
Any website containing duplicate content can suffer a loss, and it affects the web page largely. So, whether it is a blogger's site or a business website, it doesn't matter. One has to ensure that it is free from any kind of copied content. Else the search engine can penalize that site by bringing down the rank of that particular site.
Even if the site owner or writer has written entirely original content for the web page, the site's rank can be adversely affected if someone steals it. Google, or any other search engine, works on an algorithm. If that algorithm finds duplicate content, it won't investigate who has written the original content. Hence, the site having original content may get affected.
Thus, to avoid such situations, it is always essential to use a plagiarism checker that consistently provides the best result in no time.