Business
A guide to email marketing for event businesses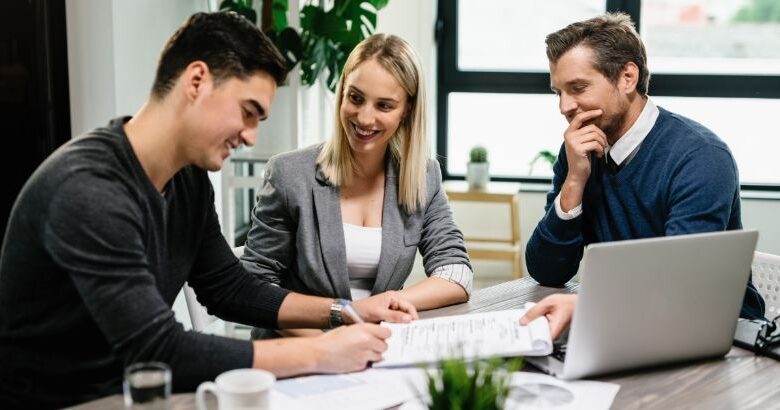 Email might be the oldest form of digital communication, but that doesn't mean it's obsolete. In fact, email is one of the most effective marketing methods, earning an incredible $36 for every $1 on average. However, you can only earn that 3,600% return on investment if you build your campaigns properly. Here's a quick email marketing guide to help you promote your event business.
Start with a great email layout
Your emails are a representation of your business. What kind of events will your customers think you put on if you send boring, text-only emails? They'll probably think your events will be boring! The best way to make sure your emails accurately represent the excitement of your events is to use event promotion email templates.
You're busy planning events and managing clients. You don't have time to design incredible email layouts from scratch. With templates, you can find a professional design that's already made. Just customize the info to suit your business, and you're ready to send.
There are hundreds of free event promotion email templates available online from websites like PosterMyWall. And with the easy drag-and-drop editor, you can design incredible emails for maximum ROI without taking time out of your busy schedule.
Build your contact list
What good are eye-catching emails if there aren't any eyes to catch? The key to any great ongoing email marketing campaign is to collect as many email addresses as you can. Of course, that's often easier said than done.
In the event business, most conversations are through email. After all, it is the most professional method of communication. When you get a new contact, ask if they'd want to sign up for your email newsletters. When they inevitably say yes, add them to your contact list and start sending them your marketing emails.
That might sound simple, but when you're in the thick of making a deal or talking to a new client, you don't often think about future email marketing efforts. Keep your contact list top-of-mind at all times. You never know when you'll be able to add a new contact!
Personalize your campaigns
It's very rare that two clients would want to throw the exact same event, and the same goes for your email marketing campaigns. Some recipients might like one tone or topic, while others might prefer something different.
For example, your corporate clients would probably prefer to keep it professional with business language and hear about high-class events. Your community groups, on the other hand, might be more engaged with informal, conversational language and fun, upbeat events.
By segmenting your contact list, you can personalize emails to suit the audience. Put the corporate clients in one list, the community groups in another, and break up your contacts into different demographics. Then, you can write your emails based on that demographic's preferences, making them more engaging and successful.
However, when segmenting for email marketing, it's important to think about what your various types of clients actually like. Segmenting only works if you understand your audience and can write in a way that fits their interests.
Write a catchy subject line
The average email open rate is 38.49% across all industries. That means almost one out of every three emails you send ends up right in the trash or sitting unopened in an inbox. And what good is a marketing email that doesn't get read!? One of the best ways to boost your email open rates is with a catchy subject line.
Your email subject line is the first thing recipients see when they get your email. In most cases, they'll determine whether or not to open your email based on how much they like the subject line.
The key to a good subject line is to showcase the value of opening the email. If the reader knows there's something juicy inside, they're more likely to read it. And since you never know how many characters the email platform will display, it's best to put the value statement at the front of your subject line.
For example, highlighting a 10% discount is a great idea for an email marketing campaign, but you wouldn't want to make your subject line, "Visit our website for a chance to get 10% off your next order." Because the official value statement is at the end, some of your recipients might just see "Visit our website for…" Not very catchy.
With the value statement at the front, you can be sure everyone will see exactly why they should open your email, boosting your open rates.
Include a call to action
Once you finally get someone to open your email with a strong subject line and engage with personalized messaging, it's time to tell the reader what to do next. Every email you send should have a call to action.
A call to action (CTA) is like the final push to get the reader to do what you want, whether that's contacting your event business for a quote, purchasing merchandise, or simply checking out your website's latest blog. Think of it like a stepping stone for readers to follow from your email to the next step of the sales process.
Make your CTA obvious but not overly salesy. People don't like to feel pushed, but they need to be guided. It's a fine line, but it definitely works. Most email marketing professionals add a simple colored button or link to the bottom of their email with text that says something like "Learn More." But like your subject line, the more creative you can be, the better!
Send regular email updates
Event ideas spring up all the time. You never know when a potential client might want to plan a party. And when they do, you want to make sure your business is the first thing they think about. Make sure potential clients keep you in mind by sending regular email updates.
Most marketing professionals suggest sending around two to four emails per month. That's typically enough to make sure your contacts remember your business without irritating them by constantly filling up their inboxes.
Track analytics
Once the send button is pressed, that's when most marketers mark their email campaigns as complete. However, that's far from the case! You should always monitor the analytics after each send.
Tracking analytics is how you determine whether a campaign was successful and the best way to improve your future campaigns.
Here are just a few of the most important email key performance indicators (KPI) you should track:
Clickthrough rate
Conversion rate
Forwarding rate
Open rate
Overall ROI
Unsubscribe rate
You can use these KPI to improve your future campaigns. For example, if you added a video to your last email and the conversion rate went through the roof, you know your audience likes video content and that you should add more videos to your next campaign.
Over time, you'll be able to design the most effective email campaign possible for your ideal audience. You'll be planning more events than you know what to do with!
Grow your event business with email marketing
You're ready to plan events. You just need clients. And one of the best ways to grow your client base is with email marketing. But not all email campaigns are created equal.
If you want to get the most from every send, be sure to use professional event promotion email templates, always build your contact list, personalize your campaigns with segmentation, write a catchy subject line, include a CTA, send regular emails, and absolutely track analytics. With a well-designed email campaign, it won't be long before your event calendar is packed full.